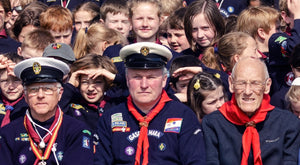 It's not often that you get to photograph a Scout Troop that dates back a hundred years but that is precisely how old the Malahide Sea Scouts are. Ten years ago I was the official photographer who captured the 90th year celebrations. Ten years on, a different photographer, and with the advances of technology they opted to capture an aerial view for their official Centenary photograph.Not to be put off, I joined the hundreds of parents and relatives who were assembled and decided to still capture the moment and go for detail rather than quality as I had no way...
---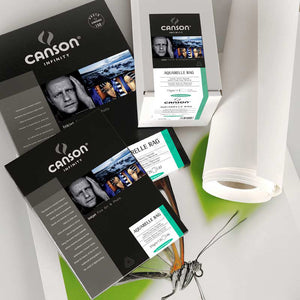 After years of experiments and recognising images that work better on certain papers, I have finally put my own thoughts down on how I choose a paper. I showed this recently to a gathering of about 60 photographers and the majority found it very easy to understand and very useful.
---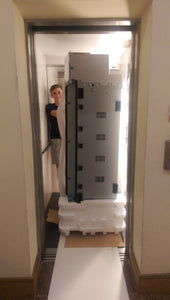 When Mike, an amateur photographer (who takes professional quality photographs) contacted me with a view to updating his Epson R3000 (A3+) with a printer that could produce larger prints for a forthcoming exhibition he was planning I assumed he meant an A2 printer.However, that could not have been further from the truth as he quickly explained that he wanted to print BIGGGG! So without much hesitation he settled on the New Epson Surcolor P8000 printer capable of printing on 44" rolls, but that was the easy bit! A quick site survey of Mike's penthouse apartment high up in fashionable Malahide...
---
A few years back I found myself driving in the wilds of Kilkenny, lost. I reached for my map to find I had left it at home and now I was really lost. My new Android Samsung phone had navigation built in so I activated it, type in where I wanted to go and..........nothing happened! Just and update icon appeared. I drove on till I reached a crossroads and my phone belted out "At the junction turn right". I was amazed that suddenly my phone was a GPS device, mostly thanks to Google. Move forward 7 years or so and...
---
Sheldon sues and wins.......Now before you all believe that I've come into money let me say that it's not me! A photographer in the UK who had his photograph used without his permission and was lucky enough to spot it got his just reward, and his name is Jason Sheldon. Check out the story here.